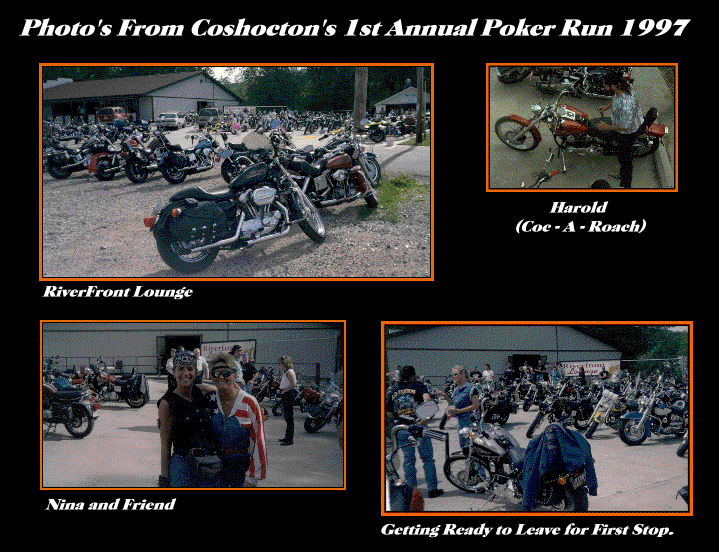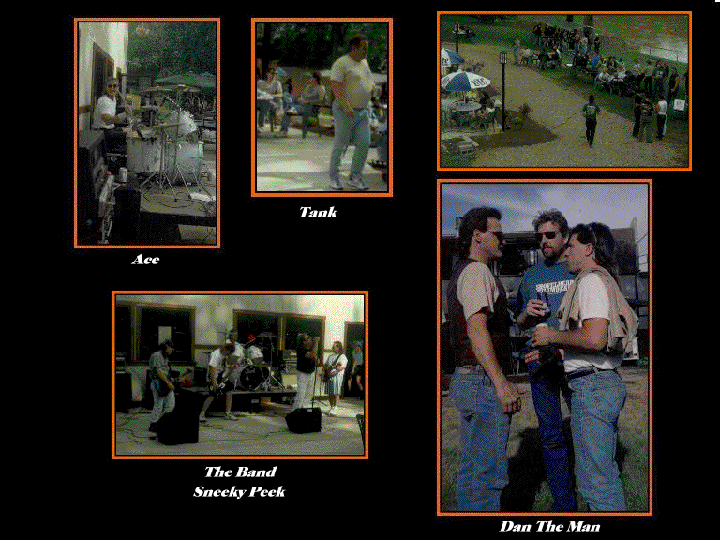 Future Harley Rider?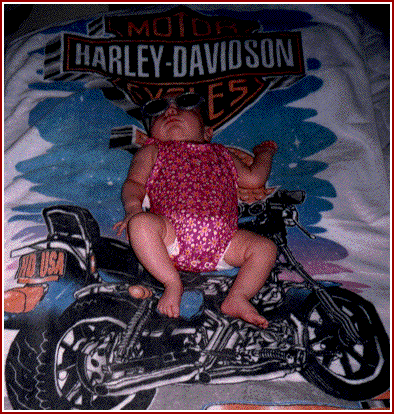 Assortment of Photos: Memebers and Places
Top - Tourainne Club in Newcomerstown, Ohio the last stop of our 3th Annual Poker Run, 1999.
Center - The former Riverfront Lounge in Coshocton, Ohio the starting and ending point of our 1st Poker Run,1997.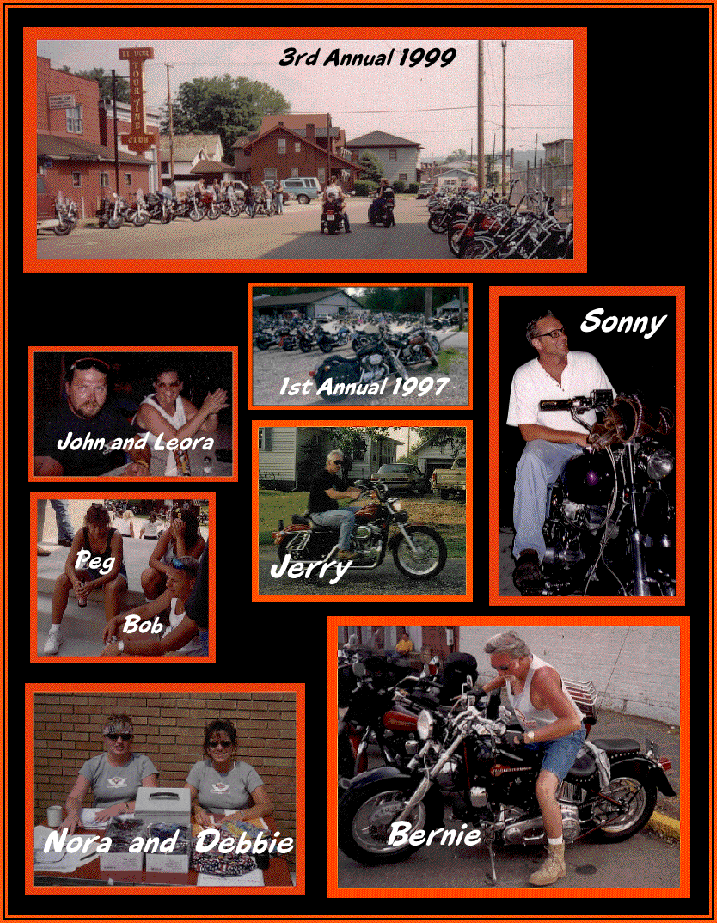 H&M Harley Davidson, Dover, Ohio -"MDA Run" September 1998 at Alpine Hills.